Cooper Smith
Vice President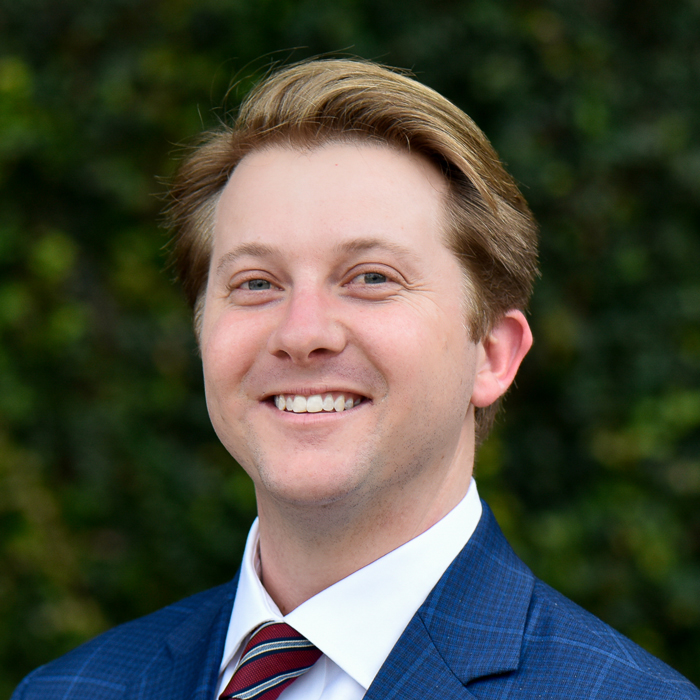 Cooper Smith joined the SRS Real Estate Partners Birmingham office in 2018. With more than 10 years of experience, he focuses on institutional landlord leasing and franchise tenant representation. Experience with landlord leasing clients include Inland, Baceline Investments, Walgreens Corporate, Fuqua Development, STORE Capital, Cypress Equities, Talbot Realty Group, Merchants Retail Partners, Timber Development, LLC, Arcadian Capital Group, Colony Capital, Capital Properties, LLC, SoHo Partners, LLC, and Crow Holdings. Some of Cooper's tenant representation clients are Scooter's Coffeehouse, Jeremiah's Italian Ice & Gelato, 100% Chiropractic, Dear Prudence, ModWash, ACE Hardware, Kale Me Crazy, U.S. Bank, Crumbl Cookie, Your Pie, Orange Theory Fitness, and Walgreens. Cooper also assists our Walgreens Account Group through sublease and disposition in the state of Alabama.
Prior to SRS, Cooper worked at J.H. Berry & Gilbert, Inc., a regional corporate real estate firm, and focused on the acquisition, disposition, and leasing of office, retail, and healthcare real estate. While there, he specialized in urban landlord representation, assisting landlords with recruiting first-to-market tenants and new concepts. Cooper began his career examining real estate entitlement analytics and tenant financials for Capital Properties in Birmingham, AL.
Cooper is a graduate of the University of Alabama (2013) and a member of ICSC. He was recognized by the Birmingham Business Journal as one of Birmingham's Rising Stars of Real Estate (2016). Cooper gives back to his community through his work with The Tanner Foundation, which provides support to people living with neurological diseases, particularly ALS, MS, and Parkinson's Disease; and The Monday Morning Quarterback Club, which supports children's medical needs through the Quarterbacking Children's Health Foundation.