Patrick McGlinchey
Vice President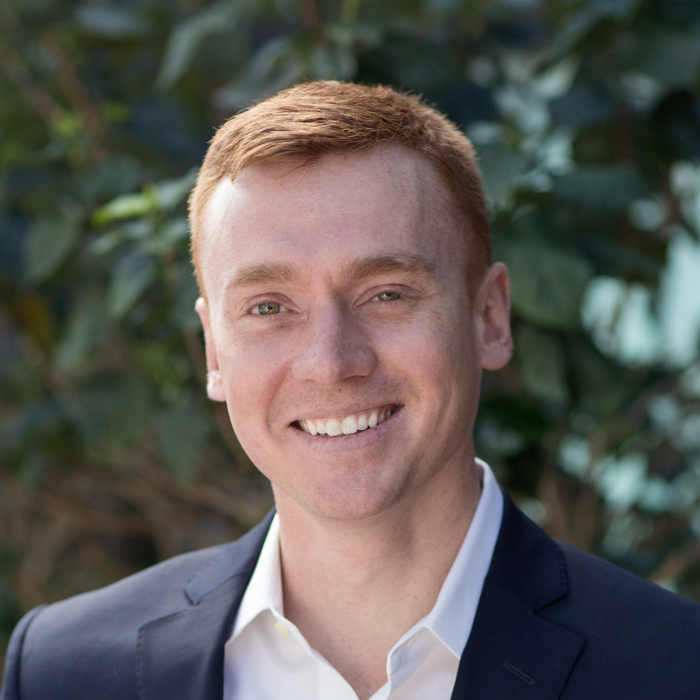 Patrick McGlinchey joined SRS Real Estate Partners in January of 2020 as a Vice President, alongside teammate Justin Gregory. He currently holds a transaction value in excess of $240,300,000 across 255+ transactions and has received honors including Denver Metro Commercial Association of Brokers "Heavy Hitter" (2022, 2021, 2019, 2018), SRS "Top Achiever" (2022, 2021), Crexi "Platinum Broker" (2021), and CoStar "Power Broker" (Q2 2021), (Q1 2021). Patrick is known as one of the most proficient full-service brokers in the market and has a strong track record of guiding clients across multiple asset classes and transaction types – commonly brokering the acquisition, leasing, and disposition of an asset. While considering himself a research-based broker and quick to dive deep into the numbers, he has a reputation for bringing a high level of energy, optimism, and contagious enthusiasm to the table.
Prior to joining SRS, Patrick was an Associate Director at a Denver-based land brokerage. Consequently, he is one of few brokers with an in-depth understanding of zoning code and entitlement processes, having personally worked on UBsR/CUPs, rezones, and even an annexation with water right dedications in his former capacity. Combined with his love of research, this leads him to be one of the most effective site-selectors in the business. This is showcased by his brokering a national express tunnel car wash (one of the most competitive fields and most difficult zoning uses) expansion which secured twenty-five greenfield sites across Colorado within the first 30 months of his engagement.
When representing owners, they enjoy Patrick's keen eye towards their assets' strengths and weaknesses, and his factually based pricing guidance. He enjoys bringing a high level of energy to leasing and sales report calls, maintaining a high level of organization of prospect sheets, offers, and contracts, and an extreme attention to detail on marketing materials. This approach has led to accomplishments such as leasing a 30,000 SF speculative project to 100% within 18 months and being awarded numerous power center listings such as the Shops at Walnut Creek, Pioneer Hills, Parker Pavilions, and Parker Flat Acres.
As a full-service broker, it is common to see Patrick identify land or an existing asset for a client and broker the acquisition, formulate a strategy and broker the leases, and then broker the investment sale of the asset on the national capital markets platform of SRS. While most clients find significant value in utilizing him across the life cycle of their asset, clients who wish to utilize him for one portion of an asset's brokerage will find he brings a unique perspective to the table (for example, not encouraging a lease to be signed as a leasing broker that would detrimentally affect the cap rate on the exit).
Patrick graduated from Colorado State University (Political Science/Business Administration) where he was the founding president of the school's Phi Kappa Tau chapter and now is the Chairman of their advisory board. In his free time, he enjoys the food and beverage scene of Denver and exploring the great Colorado outdoors in his Toyota 4Runner.
Services:
Leasing and Landlord Representation – Colorado
Owner-User (vacant) Property Sales – Colorado
Site Selection and Tenant Representation – Colorado and Surrounding States
Land Sales, Acquisition and Disposition – Nationwide
NNN Investment Sales, Value-Add, 1031 Exchanges – Nationwide
Success Stories:
·        Engaged by Super Star Car Wash in October of 2020 to broker their expansion into the state and secured over twenty-five sites within first 30 months of engagement, even with the use being considered undesirable and zoned out by most municipalities and fierce competition from competitors.
·        Brokered the land acquisition, assisted with entitlements, then brokered the sale of a 30,000 SF speculative industrial condo development – selling every unit at list price.
·        Engaged by Dunkin' Donuts when they were unable to locate sites in the desirable Douglas County submarkets of Parker and Castle Rock. Within months, the buyer was under contract on four "A" sites (two in each market), satisfying their expansion plans for the territory.
·        A prominent retail center in the Aurora/Centennial area was on the verge of bankruptcy when their landlord engaged Patrick and Justin. Starting with only 50% occupancy, and 80% of those tenants up for renewal, they successfully renewed every tenant and leased all vacancies within the center in one year.
·        A gentleman who had owned an industrial property for forty years reached out to ask what the value of it was, as he had received an offer for $800,000 and was considering taking it. After performing a full BOV, it was determined the property was just over $2,250,000 and, after listing the property with Patrick and Justin, it sold at $2,265,120 (list price).
·        Patrick and Justin were engaged to lease a 30,000 speculatively built retail center – a risky prospect for any developer. Built across two phases, 100% of the center was leased, with a total on market time of 18 months.
·        Approached by an owner of a single-tenant net-leased Subway who needed to sell immediately, there was one problem – it was April of 2020. Within four hours of receiving the call, Patrick drove to the property and took pictures for the out-of-state owner, connected the owner with an attorney, and was out to market within 15 days of engagement. Despite the world being shut down, and the tenant being a 12-unit franchisee, he was able to sell the property at a 4.95% cap rate – thanks to his local market knowledge and showing the property was in the path of future growth/redevelopment.
·        Engaged September of 2020 to list a 90,000 SF professional office property for lease. Despite it being the worst ever market for office leasing, Patrick represented the landlord on four successful lease negotiations.