Justin Gregory
Vice President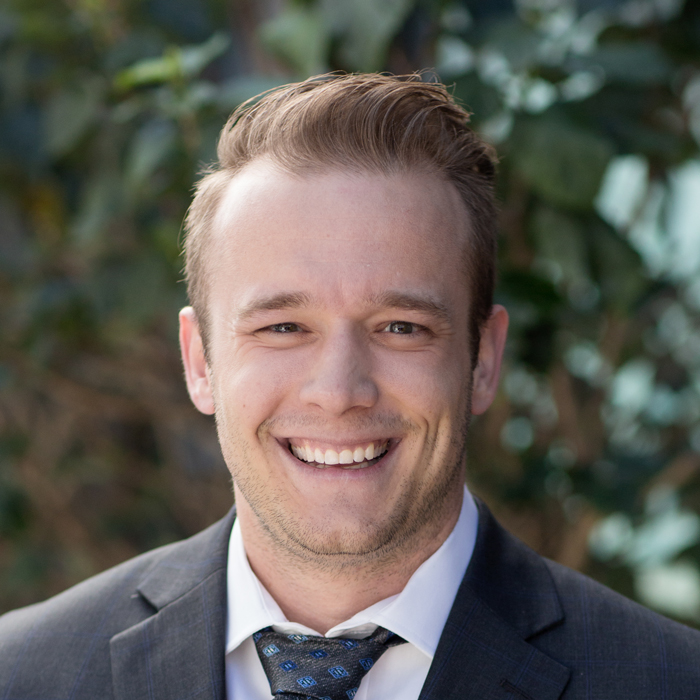 Justin Gregory serves as the Vice President of Commercial Real Estate Brokerage at SRS Real Estate Partners, working alongside his teammate Patrick McGlinchey. Justin has an impressive track record, currently overseeing transactions exceeding a total value of $220,000,000 across 235 deals. His accomplishments have been acknowledged through prestigious awards, including being named a Top Achiever at SRS for consecutive years (2021, 2022), receiving the CoStar "Power Broker" designation in both Q1 and Q2 of 2021, and being honored with the Denver Metropolitan Commercial Association of Brokers "Heavy Hitter" award for five consecutive years (2018-2022).
Throughout his career, Justin has consistently prioritized providing assistance to a diverse range of clients, regardless of their experience level in the industry. Whether guiding a first-time leasee, buyer, seller, or an industry veteran, Justin brings his expertise to various facets of commercial real estate, encompassing leasing, disposition, acquisition, reverse build-to-suit, and build-to-suit transactions. Having been involved in these multifaceted dealings, Justin considers himself an information-driven broker, meticulously analyzing the numbers to gain a comprehensive grasp of each deal and the potential challenges and solutions associated with them. His work is characterized by a genuine passion and commitment that resonate with his clients and peers, creating a supportive and familial atmosphere as he navigates them through the complex landscape of commercial real estate.
Before joining SRS, Justin spent three years at a Denver-based land brokerage, where he cultivated an in-depth understanding of entitlement processes, land use development law, zoning regulations, and municipal codes. Armed with this expertise, Justin has successfully executed and overseen Use by Special Review (UBsR), Conditional Use Permits (CUPs), rezoning, and annexation processes. His proficiency in these areas translates to significant time and cost savings for his clients, as they can quickly assess the viability of their concepts or intended uses early in the process. This strategic advantage has been particularly evident in his work with Superstar Carwash, a national carwash company, where he navigated the challenging approval and zoning landscape to successfully close deals.
In addition to his background in land brokerage, Justin's prior experience in commercial construction provides invaluable insight into project management, subcontractor relationships, and general construction procedures. This comprehensive understanding enables him to offer accurate project estimates, spanning from restaurant builds to golf simulator installations. Moreover, Justin's extensive network of contacts and referrals has streamlined business operations for his clients, connecting them with experts across various fields, from electrical engineers to locksmiths. This unique combination of knowledge and connections empowers Justin to provide his clients with not only tangible results but also a holistic approach that ensures all critical aspects are thoroughly considered and addressed.
Justin pursued his education at Aurora University in Aurora, Illinois, where he studied Marketing and Economics, followed by Lawrence University in Appleton, Wisconsin, where he focused on Economics and Communications. During his time at both institutions, Justin showcased his leadership abilities as an assistant captain, team captain, and recipient of the Top NCAA Student Athlete title for three consecutive years while playing on the NCAA hockey teams. Outside of his professional pursuits, Justin enjoys spending his free time playing hockey at the rink, boating, and dedicating himself to strength and conditioning training at the gym.
Services:
Leasing and Landlord Representation - Colorado
Owner-User (vacant) Property Sales – Colorado
Site Selection and Tenant Representation – Colorado and Surrounding States
Land Sales, Acquisition and Disposition – Nationwide
NNN Investment Sales, Value-Add, 1031 Exchanges – Nationwide
Feature Clients
Tenant/Buyer - Superstar Carwash, Anytime Fitness, Colorado Early Colleges, Denver Pizza Company, NexGen Properties, Nekter Juice Bars, Los Dos Potrillos, uBreakiFix.
Landlord / Seller - ACP Management, ARC Trust, Collett Capital, Gen Prop Group, InvenTrust Properties, Realty1, SMARTCAP Group.
Significant Assignments
-Currently brokering one of the largest expansions in the state with Superstar carwash, a national group.
-Works closely with a national preferred SBA lender on helping their small business clients purchase property across the metro utilizing his knowledge of lender, SBA, and buyer requirements to facilitate smooth closings.
-Took over the leasing of a Class A 90,000 SF office property struggling with significant vacancy. Through strong marketing, responsiveness, and tenant outreach, the property is now the highest occupancy office building in its submarket.
-Sought out by a national restaurant consultant group to assist their clients due to an in-depth understanding of restaurant brokerage. Assignments have ranged from multiple-location operators purchasing new locations, start-up chains/franchisees finding their first location, to strategic expansion planning focused on market gap infill.
Significant Transactions
1400 S Abilene St. Aurora, CO $16,5000,000 (105k SF retail)
321 Inverness Dr. S, Englewood, CO $10,350,000 (90k SF office)
12311 Pine Bluffs Way, Parker, CO $5,100,000 (20k SF retail)
Country Meadows Square, Parker, CO (35k SF leased entire center built on spec)
Education/Personal
Justin attended Aurora University in Aurora, Illinois. (Marketing/Economics) followed by Lawrence University in Appleton, Wisconsin (Economics/Communications) where he played on both school's NCAA hockey teams. While doing so he held leadership positions as assistant captain, team captain, and earned the title of Top NCAA Student Athlete three years in a row.
Partial Client List:
ACP Management
ARCTRUST REIT
Anytime Fitness
Cadence Capital
Colorado Early Colleges
Denver Pizza Company
Dunkin Donuts
Evergreen Development
Focus Brands
Hunington Properties
InvenTrust Properties
Living Water Carwash (now Cobblestone)
Northwood Investors
North American Development Group
Peak Pediatrics
Peak Gastroenterology Associates
Real de Minas Mexican Restaurant
Ronny's Carwash (now Cobblestone)
SITE Centers
SMARTCAP Group
Sperry Equities
Starboard Realty Advisors
Super Star Car Wash
Take 5 Oil Change
TheExercise Coach
United Properties
Wall Development Group
Westside Investment Partners