David H. Wirth
Senior Vice President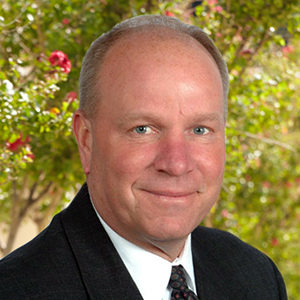 David has been with SRS Real Estate Partners since April 1996 and is responsible for managing the retail team in the Philadelphia office. The office covers the Mid-Atlantic region from Virginia to Central New Jersey. During his career, David has completed transactions in every major market in the region including the District of Columbia. His vast market knowledge of the territory is invaluable to his clients. During his career, David has worked on behalf of landlords, retailers and has also been involved with various disposition projects. He has or is currently working with Barnes & Noble, AutoNation, Target, Haynes Furniture, Lowe's, Shoe Carnival, K-Mart, Nobel Learning Center, Hollywood Theaters, Select Comfort, JCPenney and Main Event Entertainment, to name a few. His disposition background includes CVS/pharmacy, Sears, Staples and Stop & Shop.
Experience
David has been specializing in the retail segment of commercial real estate for over 23 years.  He has represented both landlords and retailers during that time as well as disposition for various clients.
Awards
SRS Top Producer – 2003, 2004, 2005, 2007, 2010
Education
University of Delaware – Bachelor of Sciences – Criminal Justice
University of Delaware – Bachelor of Sciences – History
Community/Personal Information
David is from the Philadelphia area and is a graduate of the University of Delaware with degrees in Criminal Justice and Political Science. David coaches baseball, basketball, and soccer for various youth leagues in C.Y.O. He is also very active in the International Council of Shopping Centers and is the broker of record in Virginia, Maryland, Delaware, Pennsylvania and New Jersey.
Client Experience
Haynes Furniture – Completed first three 100,000 sf transactions in Philadelphia, Pennsylvania out of the Tidewater Region; handling national expansion
Target – Currently working on purchase of their existing ground leases in the Mid-Atlantic as well as their dispositions
Miller's Ale House – Handle expansion in Mid-Atlantic
Tilted Kilt – Delaware
Arrow Retail – Handle their acquisition and leasing throughout Mid-Atlantic
Cricket Communications – Headed their rollout of 25 stores in the Philadelphia area
Cypress Equities – Purchased 40 acres valued at $40 million in Sterling, VA; sold off 35 acres to AutoNation, BMW and Nissan
Shoe Carnival – Responsible for store expansion throughout the Mid-Atlantic region; completed over 25 transactions
Barnes & Noble – Responsible for various transactions throughout the Mid-Atlantic
USPS – Responsible for securing locations for new post offices throughout the Mid-Atlantic
JCPenney – Seller representation for pad sites at their mall locations in MD, PA and NJ