Market Trends Review
Year-over-year e-commerce has declined as economic conditions are challenged by supply chain issues, inflation, and labor shortages. A lack of truckers, railroad workers, warehouse workers, and others along the nation's supply chain logistics has resulted in historical port congestion. The supply chain crisis has resulted in pushing warehouses to capacity and forcing logistics managers to scramble for space. Despite these fundamental challenges, the industrial sector continues to be the most resilient real estate product. As demand for quality industrial space continues to be driven by e-commerce demands and available industrial space continues to decrease, single-tenant industrial cap rates are expected to fall into the mid-to-low 6% in the coming quarters.
Transportation
Challenges will continue into 2022 due to driver shortages and congestion at US container ports. 
Logistics Operations
Expected to transform with investment in robots, cobots, digital technology, and artificial intelligence.
Oil & Gas Industry
Growing regulations will likely increase operating costs for industry players, preventing large gains in profitability.
Engineering & Construction
Connected construction is expected to be a catch-all for major digital investments to connect, integrate, and automate operation.
Industrial Sector
Boston, San Diego, and the San Francisco Bay are the target markets for Lab/R&D market fundamentals as biotechnology continues to be the driving force.
Landlords
Seeking to decrease management responsibilities across the board, cap rates are expected to remain relatively steady as growing net leased product comes online.
2021 Economic Review & Forecast
COVID-19 Vaccination  |  203.8 million (61%) people in the U.S. are fully vaccinated (12/21)
Startups are Growing  |  432,000 New Business Applications in Nov 2021 (up 9% YOY)
Liquid Deposits  |  Increased by 4.8% since November 2020
10-Year Treasury Note  |  Expected to rise to 2.1% in 2022, up from the current rate of 1.52%
Year-End Inflation  |  Closed at 6.8%, highest in nearly 40 years – forecasted to average 7% in 1Q/22
GDP  |  Expected to growth 4.0% in 2022, down from 6.9% growth in 2021
*Source: Kiplinger Forecast & Reuters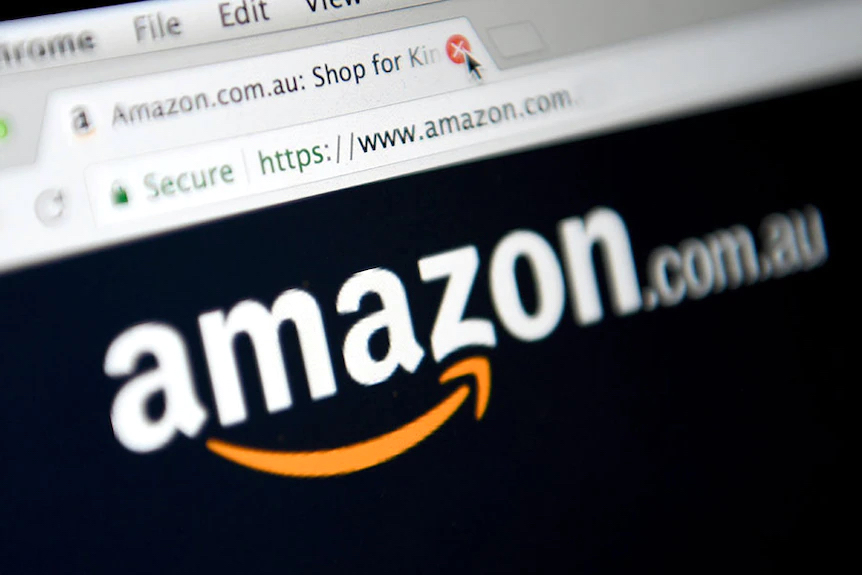 Two-thirds of shoppers start product search on Amazon.
E-commerce sales are still growing faster than the overall market.
(Amazon: $367.2B, Walmart: $64.6B, Target: $20.2B).
Second HQ under construction in Arlington, VA costing $2.5 billion with plans to hire 2,500 new employees.
industrial single-tenant nnn sales volume & cap rate
Industrial Inventory
Although overall e-commerce demand has declined, some retailers are having to adapt and make changes to their business strategies. To keep up with grow e-commerce demands, Walmart is building it's first fulfillment center in Salt Lake City, UT. The industrial building will be more than 1 million square feet and will be used to fulfill online orders by storing millions of items that are picked, packed, and shipped directly to customers.
NATIONAL INDUSTRIAL EMPLOYMENT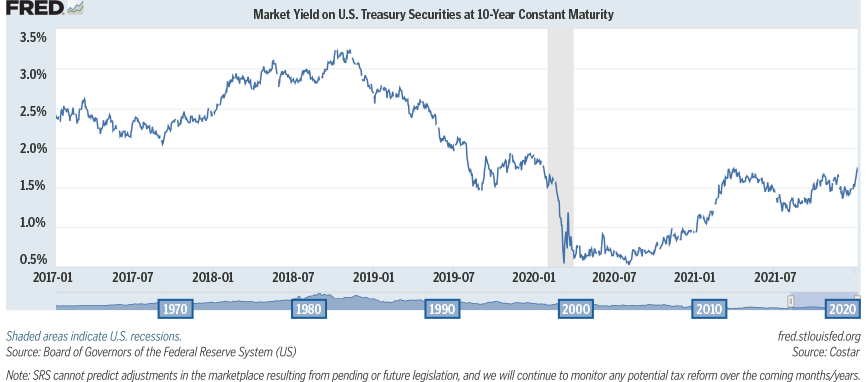 NUMBER OF NATIONAL INDUSTRIAL INVESTMENT SALES

Average Summary Report – Cap Rates by Industry Sector
For this report, SRS reviewed Q4 2021 sales reported by Costar for the following sectors: Distribution, Food Processing/Cold Storage, Manufacturing and Warehouse. In Q4, it's especially important to understand the impact of the ongoing pandemic has had on the relationship between length of lease term and capitalization rates across all product types, as well as how pandemic and overall market conditions have affected buyer bias toward certain sectors. To do so, we compiled the following average summary reports for several data points throughout each mentioned sector. *Note: this report captures data only for transactions which have reported a sale price and capitalization rate. The following data has been collected from sources deemed reliable; it may not include confidential and/or proprietary information of the marketplace.
DISTRIBUTION
Given challenging economic conditions caused by the supply chain crisis, distribution centers have been deemed as an essential industrial sector. As we move into the first half of 2022, demand in sales activity for distribution centers will be driven by e-commerce sales and the effects of the supply chain crisis. Future technology will continue to impact distribution centers as business continue to mold to technology logistic efficiencies. During 4Q, two deals that reached over the $50 million price point were the Home Deport distribution center in Effingham, IL and the Sherwin Williams distribution center in Salem, OR. Q4 cap rates recorded at 6.18% while average price per square foot increased to $181.
Food Processing/Cold Storage
Now that the pandemic has change consumer demand and the grocery store industry overall, food processing facilities and cold storage could look very different in the future. In addition, growing demand for pharmaceutical goods from outbound countries will likely cause US pharmaceutical companies to rely on refrigerated storage facilities to store their good. Due to these demand changes, this product type could see a jump of 12-15% if online sale continue post pandemic. Owners in this sector have been reluctant to sell their assets due to the extremely optimistic outlook of food processing & storage facilities moving forward.
Manufacturing
The manufacturing industry is facing a critical labor skill gap because of the pandemic and can expect elevated uncertainty from a range of potential disruptors globally. In 2030, it is expected the skills gap could lead to 2.1 million unfilled manufacturing job. The industry can expect elevated uncertainty from a range of potential disruptors globally. However, despite labor and supply chain challenges, the manufacturing industry is growing at a fast pace. Deloitte projects manufacturing GDP to grow 4.1% in 2022 compared to 3.5% for 2021. As of November 2021, YOY manufacturing jobs increased by 2.9% and are expected to continue to grow. Cap rates for manufacturing product increase by 32 bps from 3Q, closing Q4 at 6.52%.
Warehouse
As e-commerce continues to grow and evolve, the warehouse market will mold to demand. Rapid advances in technology and rising customer expectations are transforming warehouses from a physical primarily serving infrastructure as long-term storage facilities to order fulfillment centers. Many warehouse sales feature local industrial tenants with relatively small reach and brand recognition compared to distribution, where the sector is dominated by national/credit tenants like Amazon, Home Depot, FedEx, etc. For the past four quarters, cap rates for the warehouse sector have held steady in the mid-6.0% range with Q4 closing at 6.79%.